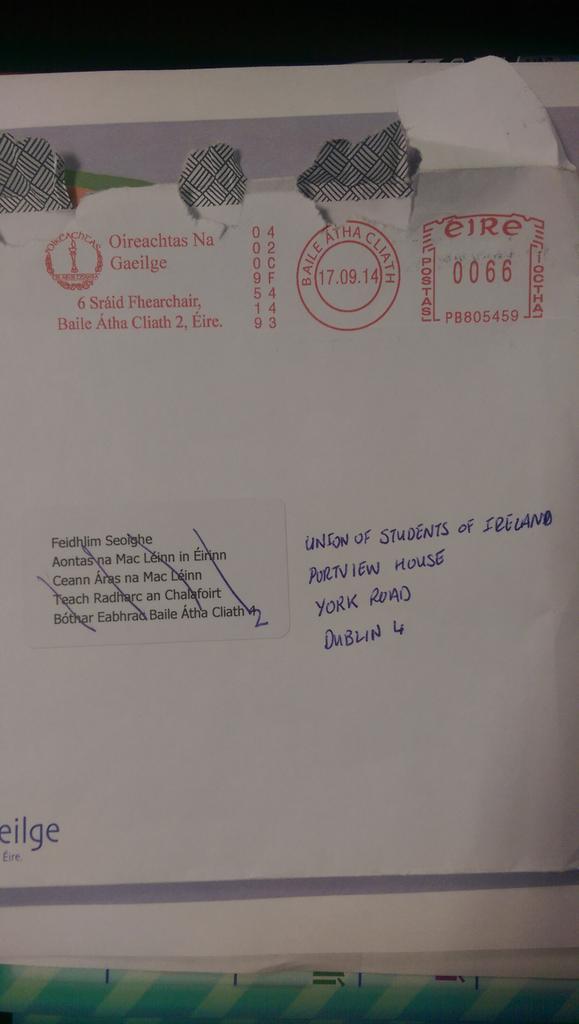 Do Irish-speaking communities and citizens in Ireland enjoy full equality with their English-speaking peers when it comes to the institutions of the state? I have long argued that they do not and the events of the last three years have provided plenty of evidence of that. We have witnessed law-abiding people being arrested by the Gardaí for answering in Irish to questions put to them in English, the Supreme Court ruling that Irish-speaking defendants have lesser rights when tried before a jury than English-speaking defendants, and even the use of bilingual signs is now being challenged by government ministers on the spurious grounds of "health and safety". Anything that can be done to diminish the social, legal and economic standing of Irish-speakers has been done by the present Fine Oibre coalition government and its servants, and to hell with the law or the constitution. No opportunity to engage in a vindictive act of discrimination has been bypassed, no chance to make a minority uncomfortably aware of their place in the greater scheme of things has been overlooked.
So to Feidhlim Seoighe, the current Vice President of the Union of Students in Ireland, who recently uploaded a photo to his Twitter account displaying a letter that had been posted to him by Oireachtas na Gaeilge. And guess what? Someone in An Post, the state-owned postal service of Ireland, had dismissively crossed out Seoighe's Irish language address and replaced it with a hand-written "translation" into English. Like all the other insults and slights that Irish-speakers endure, even down to their very names and surnames,  it is the casual and petty nature of the discrimination that always surprises.
Recently a long-time European observer of our island nation, a man raised through two languages, posed some questions to me. He wondered when does the neglect of a people and a culture move from antipathy to outright hatred? And when does "killing through indifference" evolve into a form of state-mandated racism? In the case of both those questions I believe we passed the point of transition long ago.